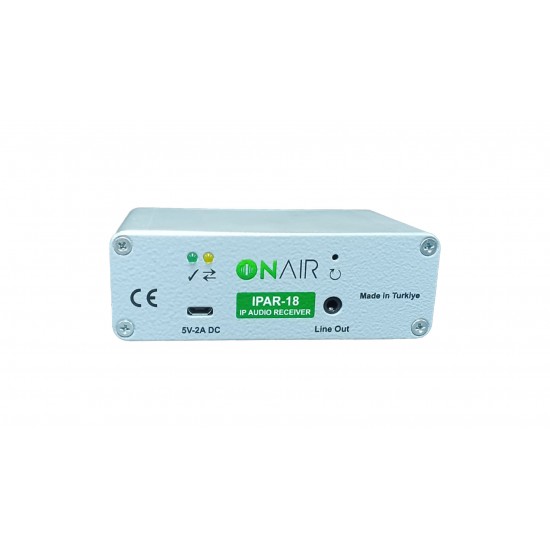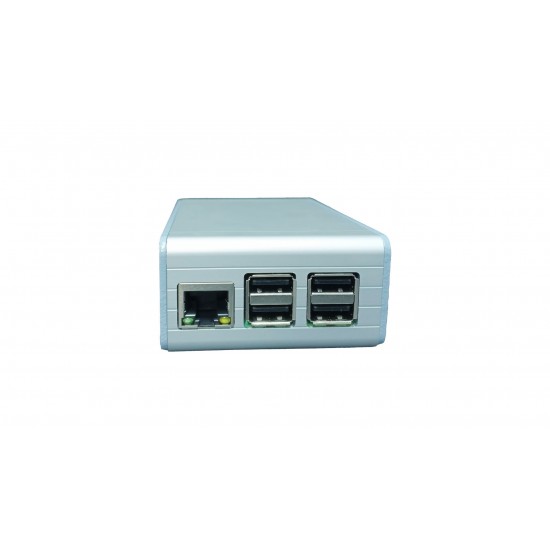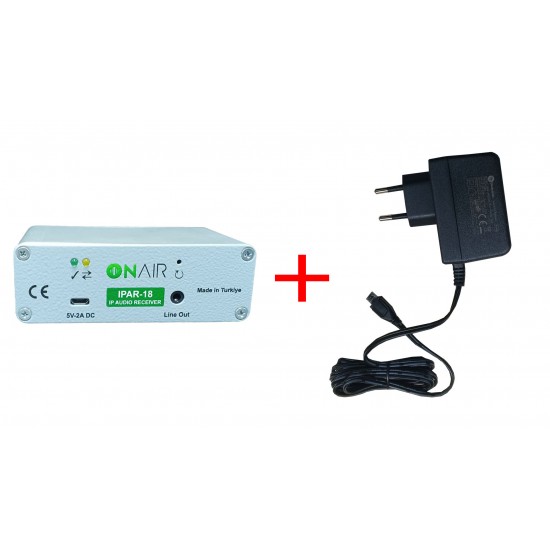 Portable IP Audio Receiver
IPAR-18 is a standalone IP audio receiver. Exports audio directly to the IP address or audio from remote audio servers (Shoutcast, Icecast, etc.) from the 3.5mm stereo port.
It comes with a built-in Icecast-compatible ausio server and it can resolve the audio sent from any Icecast-*compatible audio transmitter. IPAR-18 is fully compliant with IPAT-22 Audio Transmitter/ Receiver.
IPAR-18 can receive and analyze a variety of audio formats from remote servers, addresses and more. It supports Shoutcast, Icecast; FLAC Stream, PCM Stream and many other audio codecs.
And with the webserver inside IPAR-18, remote control is easy. Wi-Fi hotspot makes it easy to connect in any environment.
Features :

• Adjustable audio gain
• Decodes almost all popular audio streams
• Supported stream connections: HTTP, BRTP, RTP, SIP, Raw UDP, Raw TCP, Icecast, and Shoutcast.
• Internal Icecast compatible Audio Server
• Control and monitoring using a standard web browser
• Remote controllable via TCP/IP and Cloud
• WiFi Hotspot
• VPN Support
• 3G/4G USB Modem Support
IPAR-18 Application: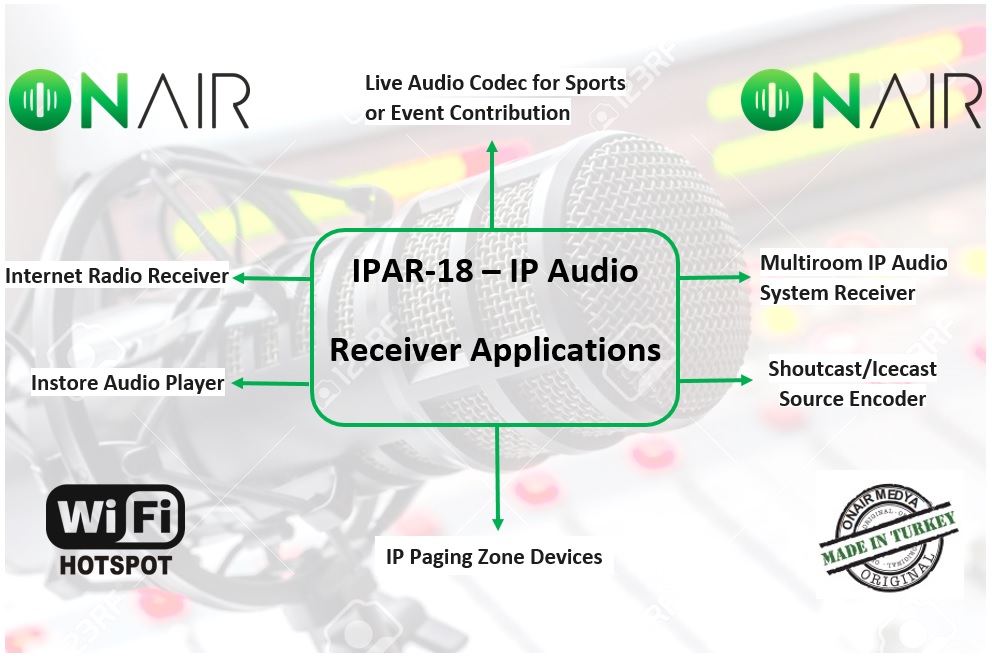 IPAR-IPAT Usage :

Stock:

11

Model:

IPAR-18

Weight:

1.00kg

Dimensions:

230.00mm x 130.00mm x 100.00mm

ONAIR