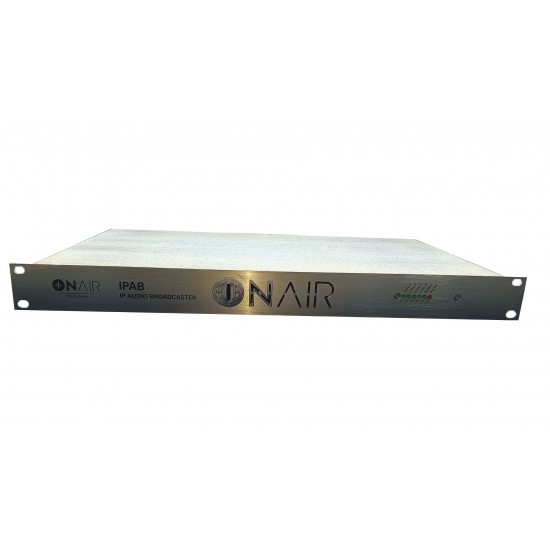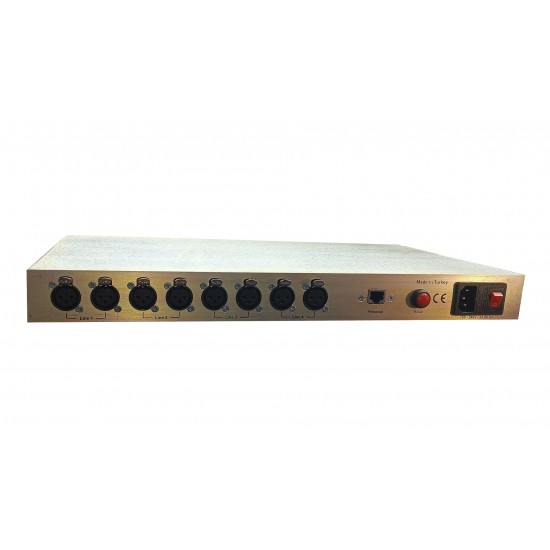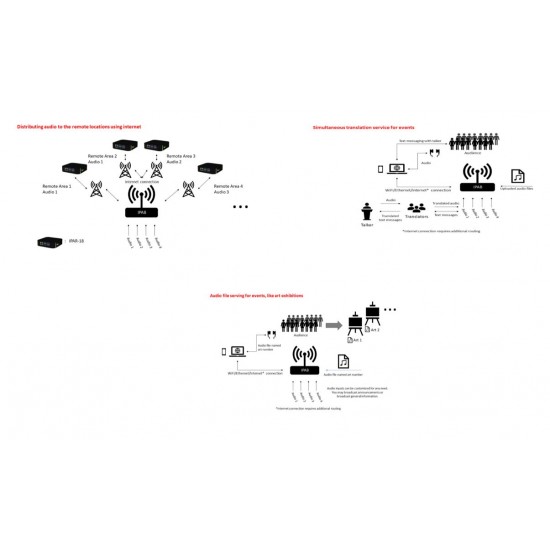 ONAIR, IP Audio Broadcaster
IPAB is a standalone IP audio broadcaster that can broadcast 4 individual audio inputs over IP. It acts as an audio server, provides an internal DHCP server with internet routing features.
IPAB can broadcast the audio to 250 clients on basic network and can support 500+ with additional networking devices.
Contained live chat feature allows clients chat with admins(4 admin for 4 broadcast)
IPAB has an integrated WiFi hotspot, clients can connect to it's WiFi, listen broadcast and chat.

Use cases:

Broadcasting the audio to a wide range of listeners
Simultaneous translation service for events
No need to distribute costly devices, distribute only headphones, people can use their own smartphone to receive audio.
Audio file serving for events (like art exhibitions. The audience views the art, see the Audio File instructions, connect to the WiFi service, listen to the audio file from his/her smartphone.) Also serving live chat with visitors.
Distributing audio to remote locations using internet
With the help of the IPAR, you can receive audio using the internet connection to the remote stations. If you are using Onair FM Transmitters, no need to use IPAR, Onair Transmitters are compatible with IPAB.
Stock:

1

Model:

IPAB

Weight:

5.00kg

Dimensions:

500.00mm x 300.00mm x 100.00mm

ONAIR