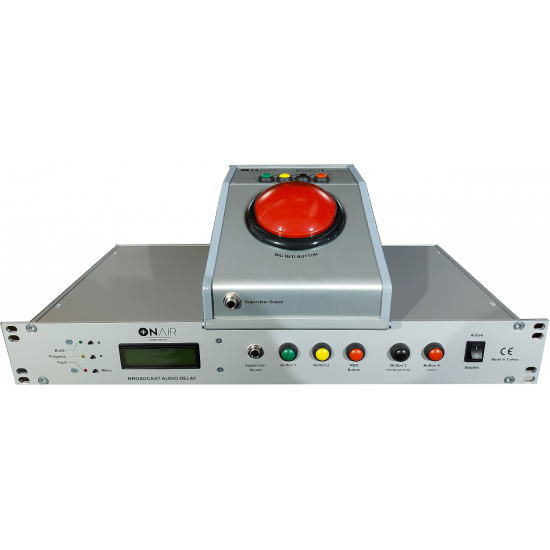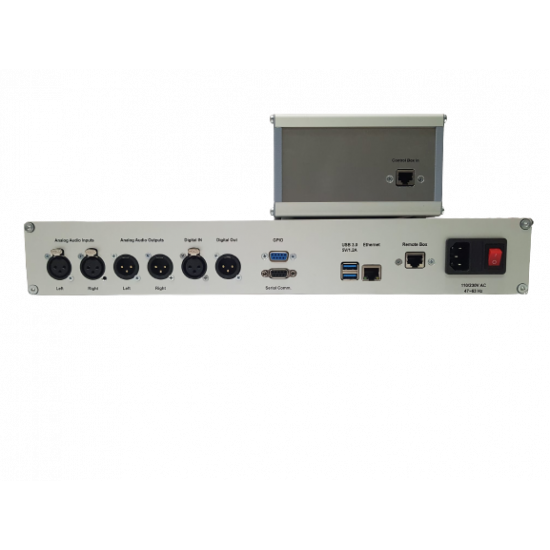 ONAIR, Broadcast Audio Delay
The Onair Broadcast Audio Delay DELAY-21 is an always on audio delayer with audio masking/dumping capabilities which provides an efficient and reliable way to solve broadcast delay/masking needs. Internal software can support adjustable delays from 0.02 seconds up to 1000 seconds (200ms minimum hardware delay). Delay can be increased/decreased by 0.01 second.
Features :
Up to 1000 seconds of delay protection
Ability to play custom audio files for masking audio
Supervising Incoming Audio
16 bit digital to analog audio conversion at inputs and outputs
Remote Control over HTTP and TCP/IP

User-defined "DUMP" length
Configurable audio masking for instantaneous dumps
Rebuilding Audio Delay on dump *experimental (adjusted delay time can be reduced pushing to the dump button then will be increased to target slowly)
Emergency Dump
Remote Control Desktop Unit
The Onair Broadcast Audio Delay has two independent outputs, unbalanced analogue audio inputs/outputs on 3 pin XLR connectors and 6.3mm stereo jack and provides sample rates up to 48kHz at 16bit. XLR connectors intended to be used for audio broadcasting and 6.3mm stereo jack is for supervising the outgoing audio. Both outputs delay durations can be configured through LCD display/key on the front panel and Remote Web Control panel (via WiFi&internet).
Stock:

8

Model:

DELAY-21

Weight:

4.60kg

Dimensions:

570.00mm x 540.00mm x 170.00mm

ONAIR