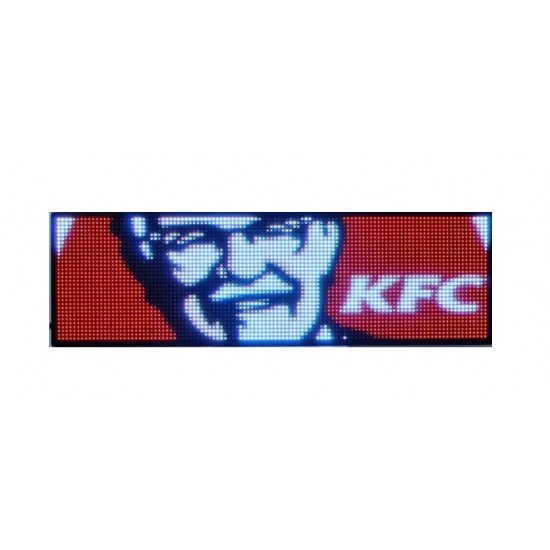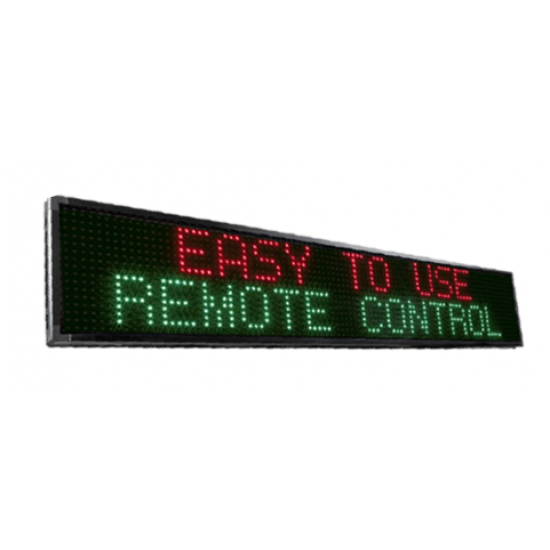 Colorful P10 Led Display
Click on "Available Options" on the right to see the prices.

LMCU (LED Matrix Control Unit) is an LED matrix control unit that can be fitted into any type of LED Matrix.
LMCU is also a remotely controllable over contained web server and Onair Cloud System.
You can build any type of LED matrix with any sequence. Just give the parameters to LMCU.
After building the LED matrix, it is very easy to change the matrix screen from the remote control. You can enter 4 animations. They can be text, video or image. You can run a video in a part of the matrix while you are showing an image another part of the matrix or a text, you can extend that permutation.
With LMCU you can make a slide show or video stream. It contains an FTP server that you can load images or videos. After loading images or videos you can create a slide. It is also possible that you can stream a live video or TV show with a video stream URL.
FEATURES:
Supports one color matrix and RGB.

Extendable up to 3 parallel matrices.

Supports up to 12 matrices in a chain

It can be adjustable to any type of HUB.

Supports U-map and Z-map sequence.

Plays Text, İmage, and Video (optional).

Plays live attached Cam (optional).

Control and configuration using a standard web browser.

Remote controllable using HTTP and Cloud.

3G/4G USB Modem Support
TECHNICAL SPECIFICATIONS:
Unit LED Panel dimensions 16x32 cm
5V / 5A Power supply is used for the Unit LED Panel. The number of LED panels increases the current proportionally. Voltage is
It remains constant at 5V.
Power Supply Operating voltage: 220 V
Operating Temperature: -10 to +50 degrees.
Brightness: Max 4500 nits
Control Card: Raspberry Pi 3 B +
Electricity consumption is very low with low energy consumption.
6 and 6 An extra power supply is added after the panel.
The thermometer sensor has a sensitivity of 0.2 C and a humidity sensor has a sensitivity of 2%.
Water and Dust proof. The panel case is IP55 Standard.
The panel size can be increased horizontally and vertically.
The CNC frame depth is 70 mm.
LED Panel Working Life ≈ 100000 Hours (10 Years)
Stock:

1

Model:

Colorful P10

Weight:

2.00kg

Dimensions:

320.00mm x 160.00mm x 70.00mm

ONAIR