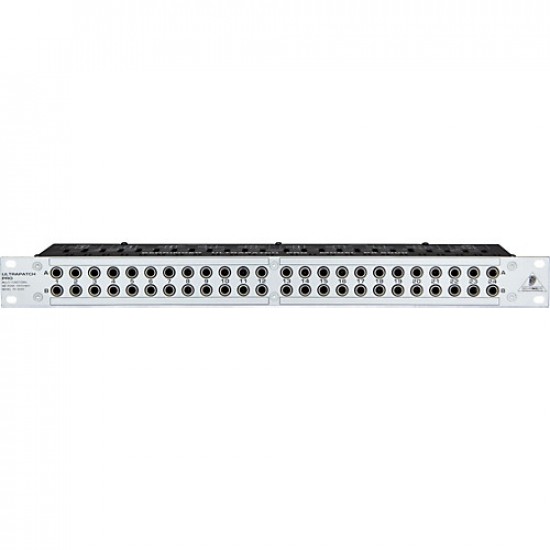 Behringer ULTRAPATCH PRO PX2000
Maintaining order in the studio is so much easier when your cables are organized. BEHRINGER's ULTRA PATCH PRO PX2000 helps you conserve space in the studio, protect your cables and keep them orderly and tangle-free.
This 48-point patchbay features high-quality, 1/4" TS jacks. The multi-functional PX2000 is the ideal way to gain control over the cable runs in your studio. Crawling around under your desk searching for cables will become a thing of the past.
Specifications:
Professional patchbay eliminates cable clutter in your studio, adding order and clarity
4 modes, easily selectable per channel via top-side switches
Each channel can be switched to Parallel, Half-normalled, Normalled and Open function for ultimate flexibility
High-quality components and exceptionally rugged construction ensure long life
Connectors ¼ " unbuffered socket
Dimensions (w x H x d) 44.5 x 482.6 X 93mm
Weight 1.8 kg
Stock:

1

Model:

PX2000

Dimensions:

5.00mm x 50.00mm x 10.00mm